Creative

HYBRID EVENTS Agency
HYBRID Events are the future! Our Wizards know how to bring the magic to events for all audiences in person and virtually. We brought you "The Doc Watkins Show" live from JAZZ TX, reshaped what Semi-Pro Soccer LIVE should look like. Our brand has been trusted by numerous organizations. Here at Wizard Broadcasting we are bringing you cutting edge technology and entertainment. Let's talk about your vision.
We work with interesting clients and we have fun doing it.
Sports Broadcasting
Our team has helped to transform the way semi-pro sports should be broadcasted. We have transitioned closer to TV quality.
Corporate Messaging
Corporate messaging if delivered correctly can increase the reach of a brand. We have done this for many amazing organizations who understand the value of live video.
Live Music
From album release parties to orchestrial arrangments, we have done it all. Musicians trust us to create an engaging live streams that can reach a worldwide audience.
Web Series
We have created some great web series over the years such as the Doc Watkin's Show. Helping bring together creative visions is our specialty.
Hybrid Events
The convention, conference and summit market has evolved. We know how to support bith in-person and virtual events. Hybrid is smart.
Entertainment
Entertainment comes in many shapes and sizes. We have helped bring entertainment to larger online audiences.
streaming known brands making them look cool
Partnering with brands who understand the value of livestreaming and teaching those who want to learn has kept us busy.
Wizard Broadcasting is a company that produces live streamed events. We support events in Corporate, Sports, Music, Comedy and other types of entertainment. We are here to help no matter the size and or type of event you are planning. Take your next event online with Wizard Broadcasting.  
We help guide all of our clients through the process of creating events and executing them. If you know what you want to do then great we can jump in and assist. If you don't know where to start we can help.
Wizard Broadcasting was officially established in 2019 by the same founder of CZ Digital Media. We began producing shows around entrepreneurs, live music and eventually sports entertainment. When the 2020 pandemic hit we were the saving grace for many individuals, organizations and venues. With our help we helped raise much needed money for the non-profit sector and even help save a Jazz club. Our team is comprised of many experienced audio visual professionals and we can scale for almost any size event.
Hybrid Events – 90%

Audio Visual Managment – 85%

Sports and entertainment – 77%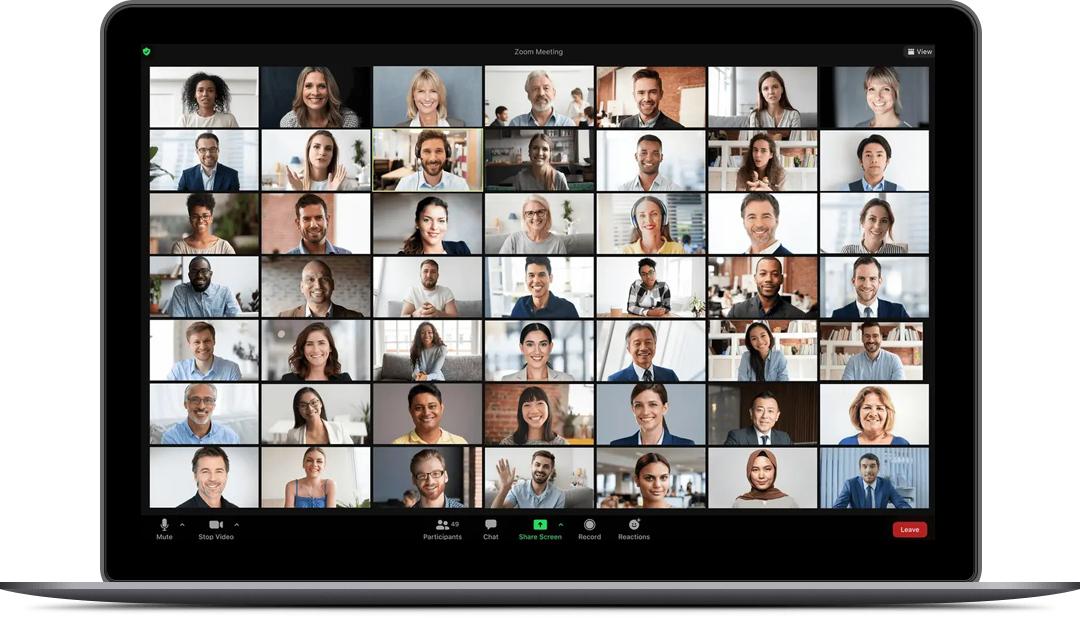 Planning and building a great viewer experience doesn't have to be difficult. Imagine an event with its own webpage, registration, networking, meeting rooms, breakout sessions and more. Bringing a vision to a live audience that is engaging and interactive is the secret sauce.
hybrid is the future are you ready?
If your brand hasn't gone HYBRID with the addition of live streaming, it should. The pandemic proved that many people prefer to not only to work from home but participate virtually. HYBRID events if done correctly allows your brand to reach larger audiences. The in person attendee and virtual attendee experience can now be very similar and this is the key. HYBRID events open up a new level of product demos and networking that doesn't have to be boring. Make your next event a HYBRID event.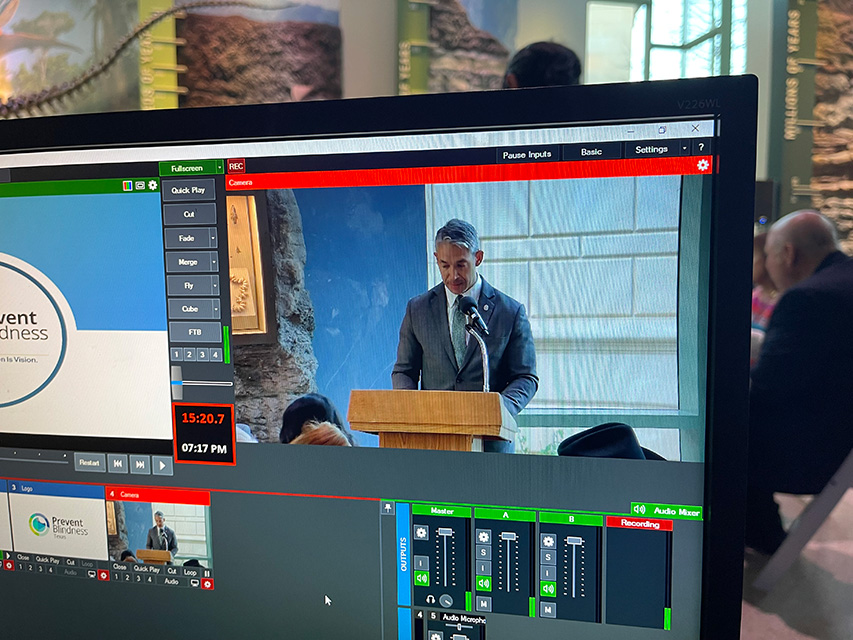 Our clients come from all different industries and each have brought us a unique challenge. One thing remains the same, when you work with creative and qualified people brand messaging will always shine.
"We worked with Chris on a Teams Live Event video for our global town hall and had a GREAT experience! Chris was easy to communicate with and understood the nature of last-minute changes. Chris is a true pro, easy-going and a pleasure to work with. I highly recommend the Wizard for any video production needs."
"Chris is an innovative video production expert. I have met with Chris at most of the major industry trade shows including NAB, and he is always a joy to work with. Chris is well connected and understands the power of live streaming."
"I had the opportunity to work along Chris as he helped broadcast the UWS National Championship in Round Rock. The experience and professionalism that Chris and his crew brought was top notch and I look forward to working with Wizard Broadcasting again soon."
"Having known Chris for a number of years now I have found him to be a highly professional videographer with an extremely high knowledge of his craft and the gear he uses. Plus he's an awesome and friendly guy!"
Let's Start Something new

Say Hello!
Email us with any questions or inquiries or call 210-317-7549. We would be happy to answer your questions and set up a meeting with you. Wizard Broadcasting can help set you apart from the competitive heard!